If you can dream it, OJEG Construction can build it!
Remodels and Custom Home Builds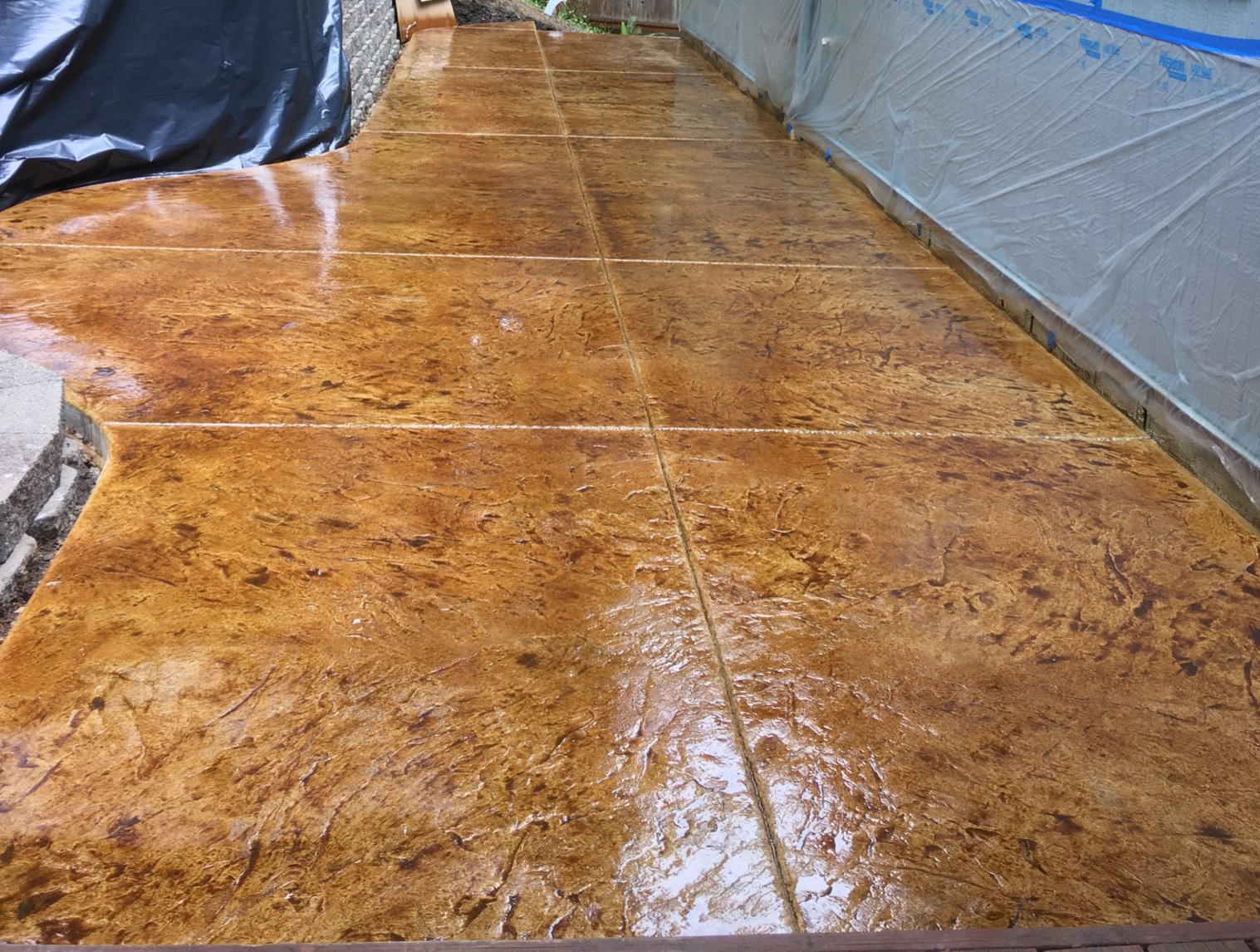 Stamped concrete looks like whatever you want it to look like. You can get concrete that looks like wood, natural stone or brick. It's a safe, handy and more affordable option than using wood or stone itself.
Other concrete features we can build for you include:
Retaining walls
Concrete foundations
Colored concrete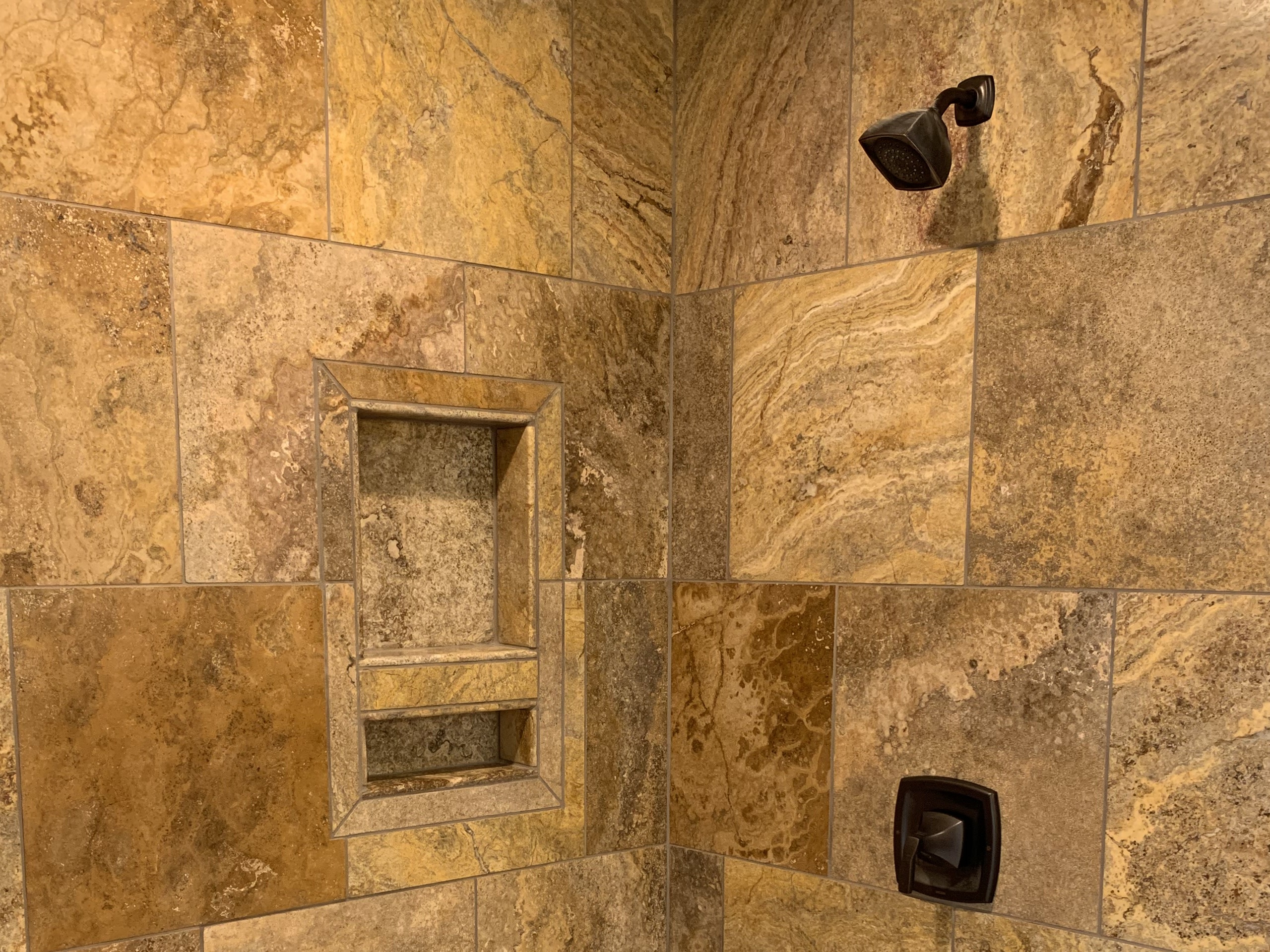 Tile is water-resistant and easily customizable. OJEG Construction, LLC does a lot with tile throughout your home. We'll take care of any custom tile projects you want, from updating your tub surround to redoing the floors in your kitchen. You have plenty of options when it comes to using tile in your home. You can use it in your bathroom or kitchen as a non-slip, easy-to-maintain flooring and shower surface. You'll get to choose different styles and colors based on your preferences. We can install a tile backsplash over your kitchen sink. This feature is both stylish and functional. It adds a splash of color to your kitchen and prevents dishwater from getting on the walls.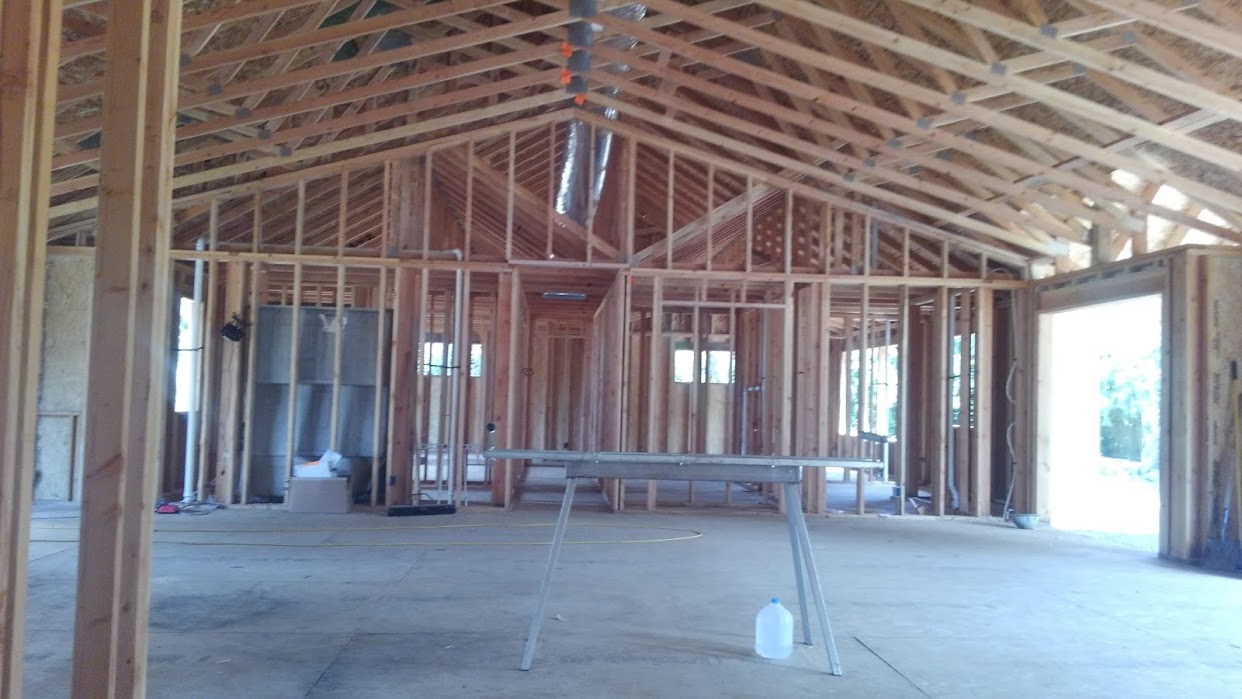 You want your new house to be beautiful, but you also want it to be strong enough to stand for generations to come. A strong home begins with a solid frame. The local house framers at OJEG Construction, LLC in Eugene, OR can create one. We provide residential framing services for houses of all sizes and architectural styles. Plus, we work hard to respect your budget. Our contractor has over 35 years of experience with house framing, so you can trust us to build a frame that stands the tests of time.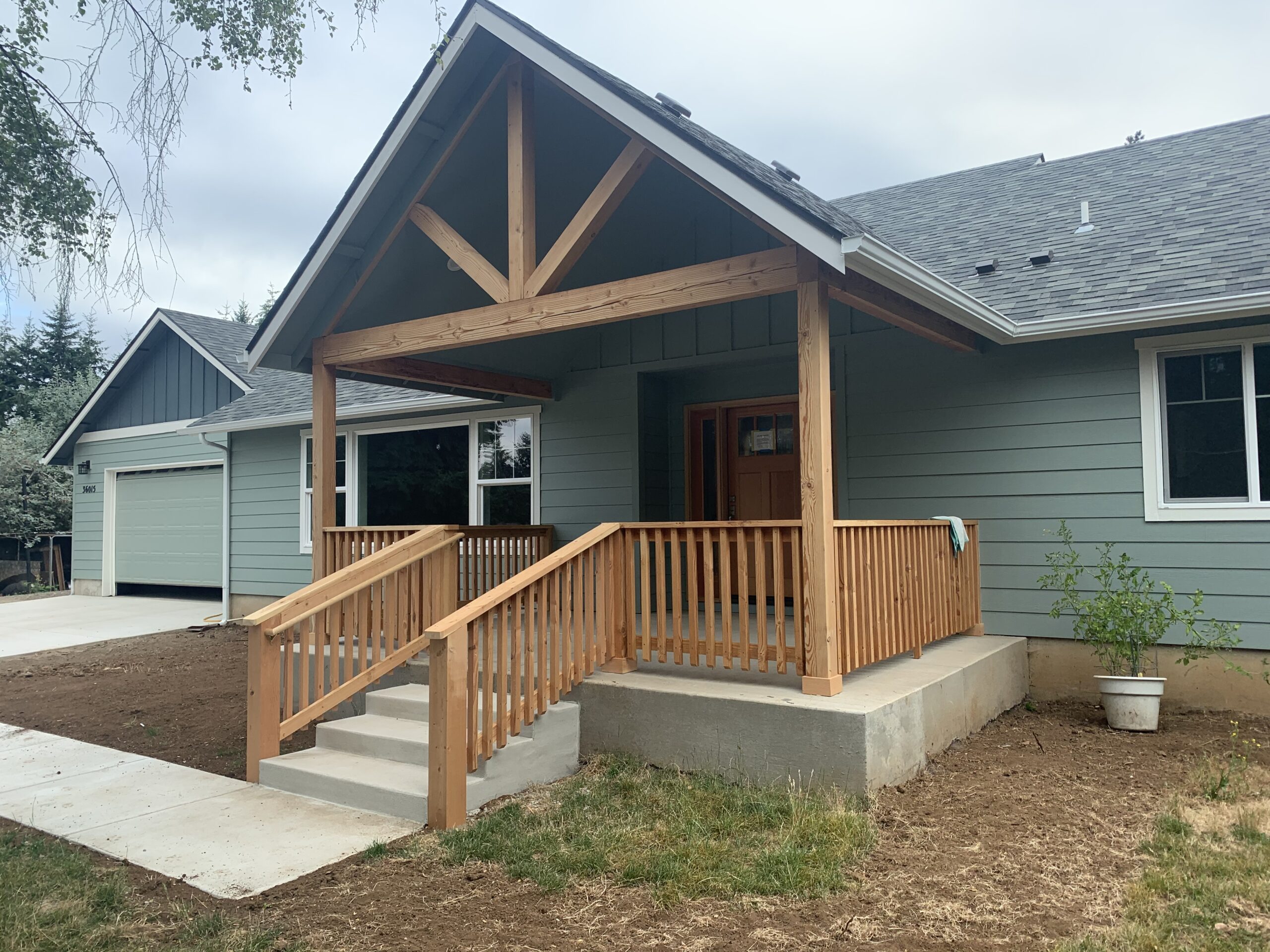 If you can't find a home you love, build it. OJEG Construction, LLC will listen to all your requests and build a house that fits you and your family just right.  We'll make sure your custom home build goes perfectly. Our experience and knowledge make us the right construction company for the job. We're ready to take on any new construction project you have in mind, from laying your driveway to building a whole new home. Customer satisfaction is our biggest priority. We'll do whatever it takes to give you a house that truly feels like home. You don't have to go through a string of different contractors to take care of each step. We do everything from the ground up, including excavation work and foundation installations. You can count on us to build your whole home from start to finish.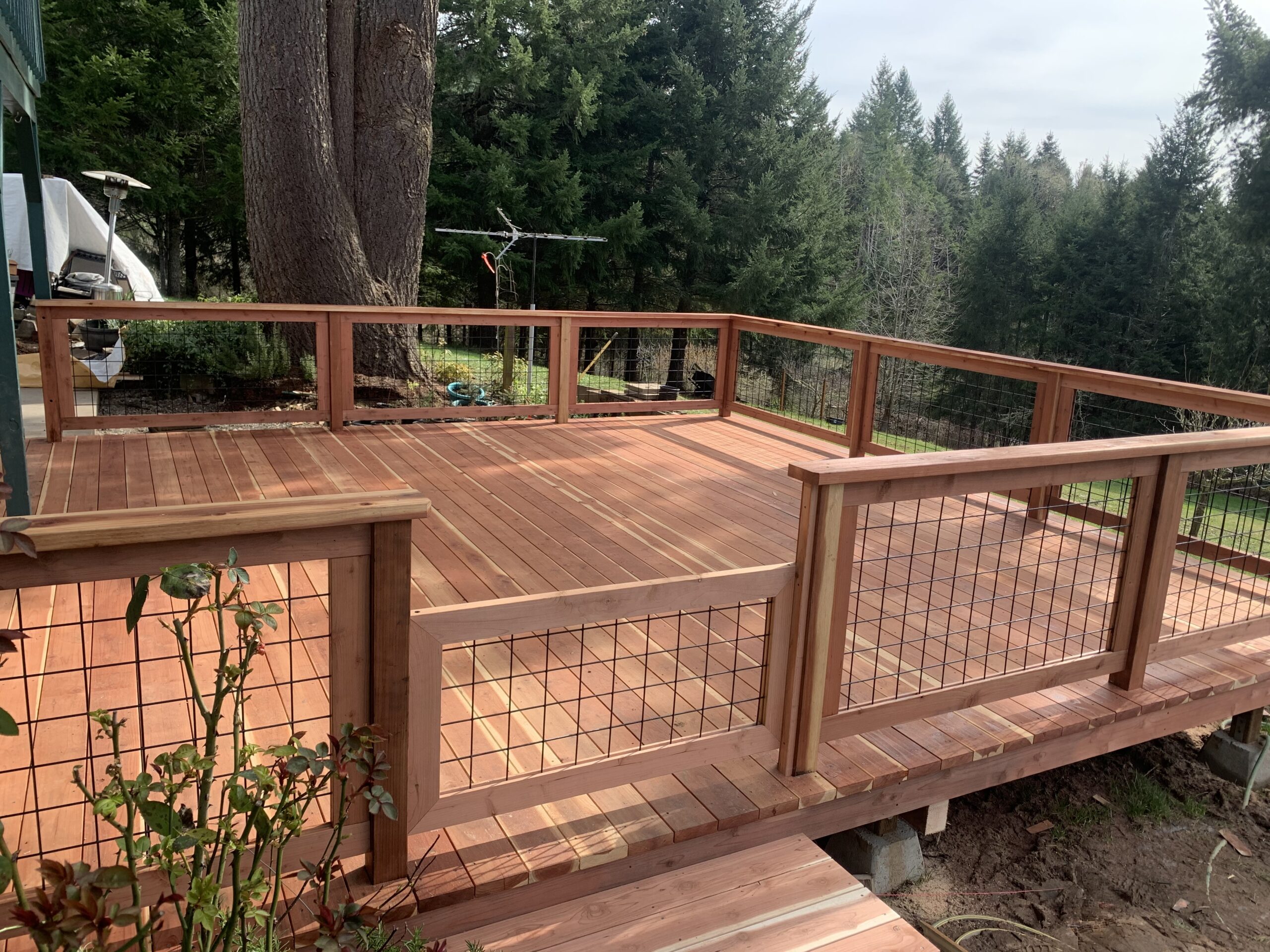 For over 35 years, OJEG Construction, LLC has been building custom decks in the Eugene, OR area. You can trust us to help you pick out the perfect materials and install your spacious backyard deck in no time. We can build a wood or composite deck that will allow you to host get-togethers, dine with your family and relax outdoors.
OJEG Construction takes on deck installations in Eugene, OR and surrounding areas. Our deck builders have the experience and equipment needed to construct a deck that will:
Expand your living space
Increase the value of your home
Allow you to entertain guests outdoors
Spend more time outdoors this summer. Contact us today to get started on your deck building project.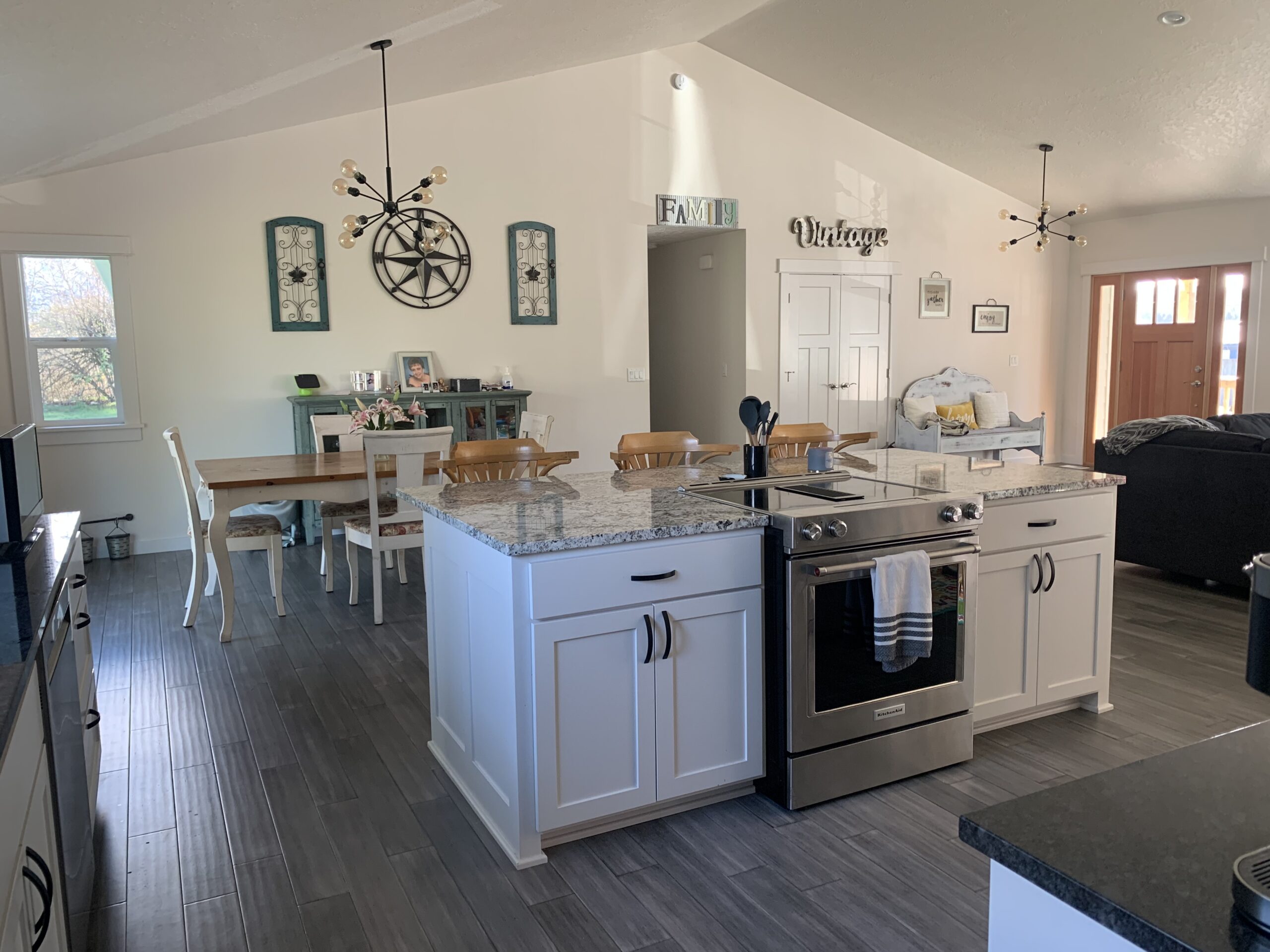 Your home should reflect your style preferences and fulfill your needs. If there's something you want to change about your house, get in touch with OJEG Construction, LLC. We handle all kinds of home remodeling services. You can count on us to make any changes you want to your house.
Your kitchen is the centerpiece of your home. It's where you prepare food, chat with your family and entertain guests. You can make it look exactly the way you want it with our kitchen remodeling services. We're your go-to company for all kinds of remodeling, such as:
Tile work
Cabinet replacements
Flooring installations
In addition to kitchen remodeling, we can transform your bathroom into a luxurious spa-like escape. Want to expand your home? We can also build home additions onto your house. That way, your home can grow with your family.